Finals Day 2023



Venue: Dewsbury District Golf Club
Date: Sunday 24th September, 2023

SENIORS MATCH PLAY
WINNER FRANK GREAVES  – Huddersfield
RUNNER UP RICHARD HOLT – Woodsome Hall
The seniors matchplay was a hard fought match between Frank Greaves and Richard Holt, two stalwarts of the union which ended in a win by 5&4 in favour of Frank Greaves. A pleasure to watch and referee a game between two gentlemen who are a credit to the game and the union.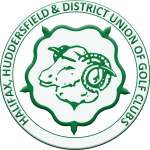 MATCH PLAY
WINNER HABIB KHAN – Huddersfield
RUNNER UP SCOTT MINTO – Hanging Heaton
the battle for the J.R.Crawshaw trophy again it was a battle between two very good players, one being defending champion in Scott Minto and the other,up,and very coming Habib Khan.
A hard fought final which resulted in a 9 & 7 win in favour of Mr Khan. 
This was a final played under difficult circumstances and I would like to congratulate both players for playing the game in the true spirit of golf and our Union.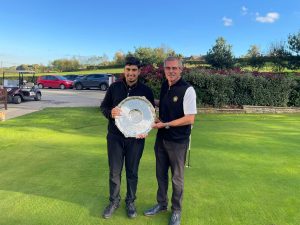 JUNIOR MATCH PLAY
WINNER DANIEL HENBEST – Huddersfield
RUNNER UP HARRY BOTTOMLEY – Crow Nest Park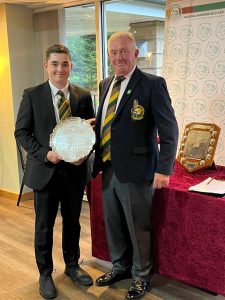 HANDICAP FOURSOMES
WINNERS MICHAEL LISTER AND VINCENT LEE – Ryburn
RUNNERS UP ADRIAN HARRISON AND RICHARD LONGBOTTOM – Outlane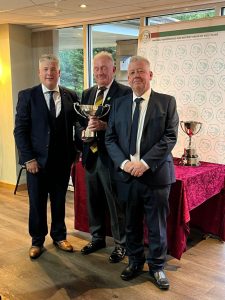 JUNIOR FOURSOMES
WINNERS   CALLUM SPENCER AND JAMES SCATCHARD Dewsbury District
RUNNERS UP MATILDA WARD AND RORY PENNING  Crosland Heath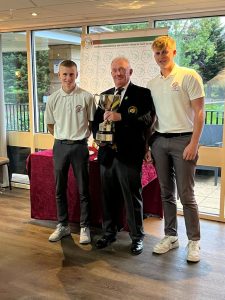 SCRATCH FOURSOMES
WINNERS SAM BRIDGES AND JOSH BAILES  –  Halifax Bradley Hall
RUNNERS UP DANIEL MOLVILLE AND LEE PICKUP  – Bradley Park